Instant Score - Powered by Equifax
Increase the quantity and quality of your website leads by enabling consumers to see their exact credit score when visiting your website!
What is Instant Score?
Instant Score is an effective credit soft pull tool powered by Equifax. We can provide a plug-in 'Call to Action' form for any dealership's website. This plug-in enables customers to easily see their exact credit score which gives them a reason to submit their information to your dealership. You benefit by seeing an increase in the quality and quantity of leads.

How does it increase the quantity of leads?
Customers know how important their credit score is in determining whether or not they will be approved for an auto loan. They also realize that their payment will be determined by the interest rate, which in turn will be determined by their credit score. Despite that, most people have no idea what their credit score is or how to find it. Your website can be a source of help and information for people looking to purchase a vehicle.

How does it improve the quality of leads?
Most lead sources provide the standard information: name, phone number, email, and address. Instant Score provides all of this PLUS verifies the customer's identity. No more wondering if the customer is a legitimate or bogus lead. After the customer receives their exact credit score, they have the ability to share it with your dealership. You will then receive their credit score within a 20-point range, giving them valuable information when working the lead. The quality of leads increase even further when this action is taken by the customer.

Make your dealership stand out from your competitors by giving your customers exactly what they want: a faster, easier, and more customer-friendly solution to getting financed for a vehicle.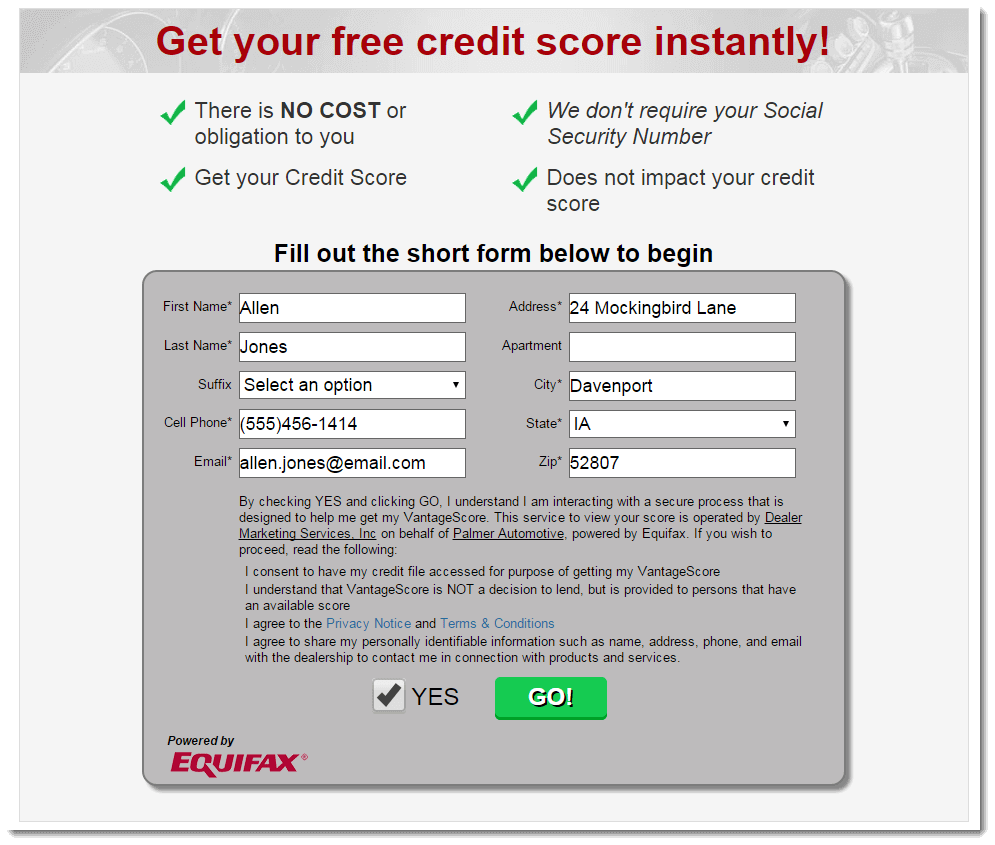 Get more information on Instant Score