Upgrade your system to ProCredit Desking!
ProCredit Desking is an easy to use, cost efficient system with automated compliance.
ProMax Features:
• 12 time "Dealers Choice" desking award winner.
• ProCredit Desking presents detailed comparisons of lease and/or retail options and provides instant payment calculations.
• The special finance tools instantly produce all possible lender-vehicle combinations available to the customer, sorted by maximum profit or days in stock.
• Thousands of calculations instantly at your fingertips that no other system can give you today.
• ProCredit Desking makes it easy, accurate and very profitable.
• ProCredit Desking will shave hours off your sales process by making the most inexperienced desk manager into a finance pro while making your compliance process bulletproof!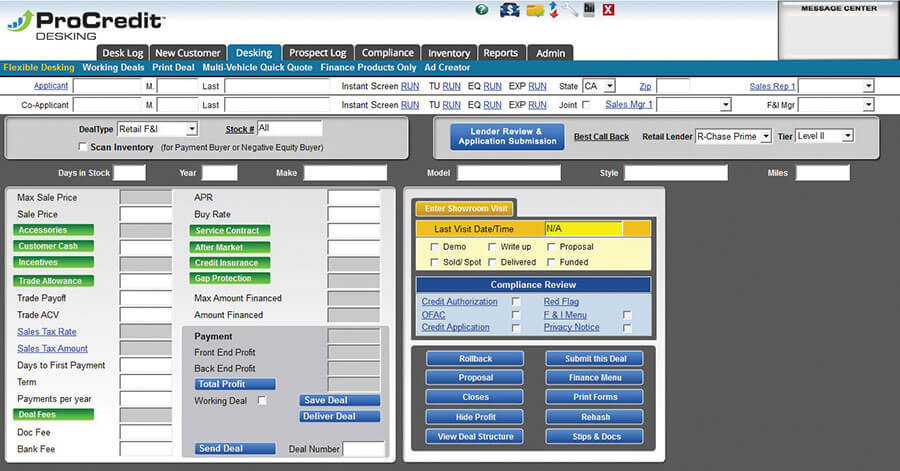 ProCredit
ProCredit is an authorized reseller for all three of the major credit reporting agencies. We provide a total solution to your credit reporting needs and more.