ProCredit Trigger Leads
Your competitor's frustrated prospects can be your happy CUSTOMERS!
A Trigger Lead is someone that just had his or her credit report pulled for the purpose of auto financing whether by a dealer or a lender. Maximize your marketing dollars by targeting consumers that are actively pursuing an auto loan and actually have the intention of buying a car today. Automotive Trigger Leads are a highly effective way to capture in-market car buyers that are looking to purchase now.
Every dealership is not equipped to help consumers with subprime credit. Most dealers don't have the lenders, inventory, or knowledge to convert these leads. We all know that every day, subprime consumers walk into the wrong dealership and are told they have bad credit and cannot be helped. Many of them are sure they will hear the same thing from every other dealer, so their search for a vehicle ends right there. If you are a dealership with the right lenders, inventory, and the ability to help subprime consumers, then our Trigger Leads program is for you! You will have the ability of knowing when every subprime consumer in your market has their credit bureau pulled by a competitor, bank, or lender for the purposes of automobile financing.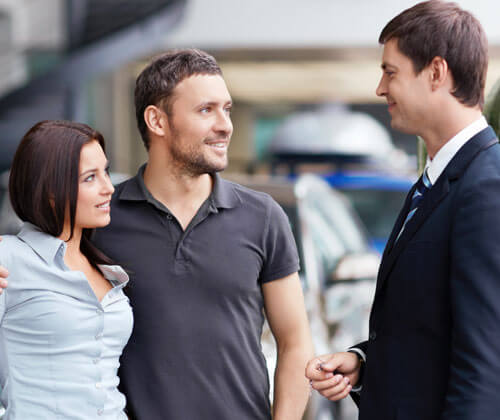 This is called a "Trigger" program because once the consumer has their credit bureau pulled, that creates a trigger notification that this consumer is in the market now. Every morning a fresh list of these shoppers becomes available. This is one of the most targeted lists available and the response rates prove it. As most people know, you are lucky to get a 1% response from any traditional mail campaign. It's pretty common to see response rates from 4% to 9% from a properly run trigger program.
Another key is our Trigger Leads mail goes out every day. You can't wait and mail these consumers weekly or monthly. These are some of the most valuable prospects there are, so it is extremely important to send out a high quality mail piece with the correct message and a live stamp.
Now that you understand that this valuable program works, it is time to pull the trigger and capitalize on the extra sales and revenue this program will generate for you.
Wouldn't it be great if you could contact these prospects to let them know there is hope? Our ProCredit Trigger Lead program does just that!


Most of our customers pull a radius from their zip code, filtering by a certain FICO/Beacon score. We then provide you with the leads early each morning, with phones that are scrubbed daily against the do not call database. Let us run a FREE no obligation count for you today. Compare it to the higher-priced competitors on the market. In today's economy; you can't afford to waste money on high-priced leads that offer consumers who fall outside of your current finance sources.