Customer Testimonials
Dealers find Success with ProCredit
ProCredit has streamlined the credit pulling process. It's faster, and also lets us access all three bureaus at the same time. They also make compliance easy by taking care of our adverse action letters. Best of all is the fact that their customer service is the best I've seen. It's nice to talk to our representative without holding or being transferred two or three times. I would highly recommend them to any dealer!!!
Mike Moorman, General Automotive
Slone Automotive
Clarksville, IN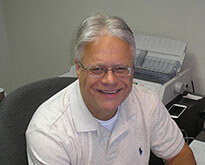 ---
I would love to recommend this company as being the best I have worked with. Their customer service is superior and are always available and attentive to every and any need. Teresa Grubbs is my rep and I feel extremely confident that we could not be dealing with a more competent team in terms of compliance and service. It is so easy and stress less leaving me time to do a better job for my company. They not only saved us money but time and a better quality service. I would highly recommend Pro Credit Express.
Nancie Chandler, F&I Manager
Amati Auto Group
New Hampshire
---
Their soft pull technology is a great tool to use. It allows us too immediately know what type of credit profile each individual customer has which gives us the ability to tailor fit our sales process according to the type of customer we have in front of us. Not only does this allow us to do our jobs more effectively, but it also allows us to manage the time we spend with each customer more efficiently. As an extra added bonus the customer service is second to none. I have been in the industry for fifteen years and have rarely received the level of professionalism they provide. I cannot speak for everyone that works there but our customer service representative Ashely Heineman and operations manager Teresa Grubbs provide above average service and are an absolute asset to the company.
Chad Dryden, General Sales Manager
Eastpointe Auto Sales
Detroit, Michigan
---
I am the Internet Sales Director at Joe Usry Chrysler Jeep Dodge in Jackson Mississippi. Since I started using the NEW Instant Screen Auto Credit Application it has already paid for itself for the next 20 years!!!! With the leads we have received, which turned into sales, we have grossed $25,000.00 in just six weeks. I highly recommend the product to anyone wanting to increase their sales with highly motivated customers who are further along in their buying process than your typical lead.
Ryan Rousselo
Internet Sales Director
Joe Usry Chrysler Dodge Jeep Ram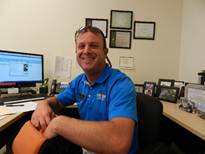 ---
I love the fact that I can access all three credit bureaus from one page with the click of a mouse. I also like the fact that I only have to enter the customer address one time if I'm pulling joint bureaus on customers who live at the same address. As an F&I manager every keystroke that has been eliminated is appreciated.
Jeff Box, F&I Manager
Kirk Brothers GM
Greenwood, MS
---
Pro Credit is a great program because it has enabled me to become more organized, it has provided a more stream line performance. I also like the fact that I no longer have to have a paper log. The logging system is terrific due to the fact that our staff can observe the status of each applicant. The credit bureau provides a fast response.
Ed Cote
Business Manager
Plaistow PowerSports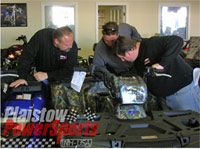 ---
Thanks Pro Credit! You have streamlined my job and freed more time where I can focus on sales rather than administration. The system is so easy to use and can be modified specifically for your finance office needs. All my clients are in one place with everything I need to know about them to secure the right financing and make sales. It is a necessary and great tool.
Rosa Christie
Business Manager
Cycles 128